Happy Wednesday, you guys! It was so fun seeing all your cooking posts you tagged me in for Superbowl Sunday. If you missed it, I recently shared my go-to Buffalo Chicken Dip recipe in this Instagram reel and thought it deserved a permanent spot on the blog. It's always a hit at social events and super simple to make. I like to use a rotisserie chicken to cut down on cook/prep time. Pro tip, be sure to pull apart and shred chicken while it's still warm.
sweatshirt (size small)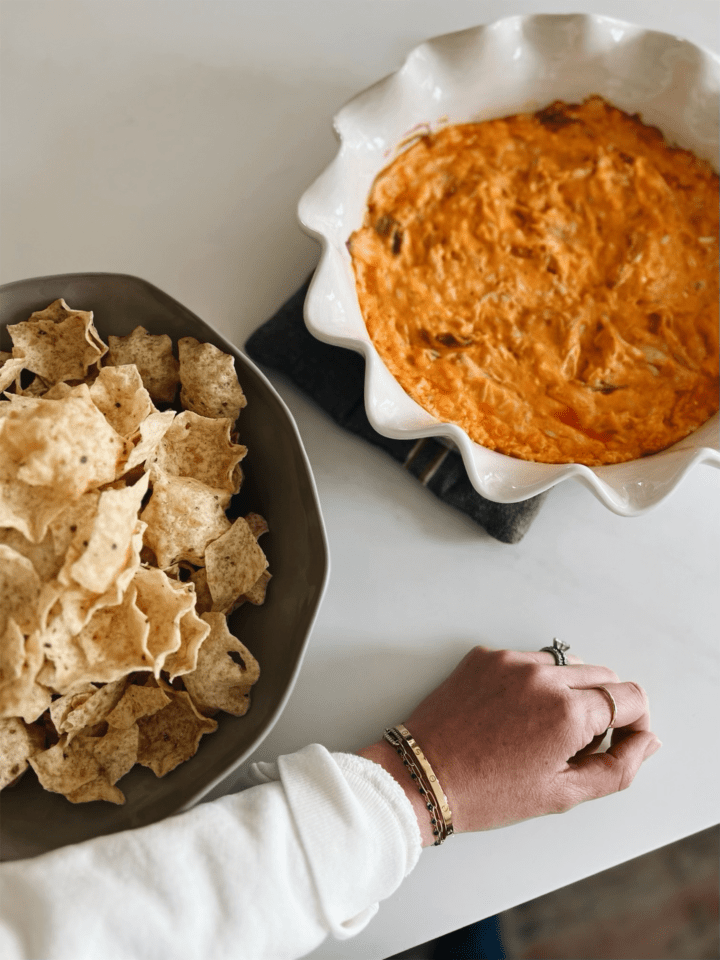 exact ruffle pie dish // similar ruffle dish
I like to use a shallow dish for the dip so that its heated more evenly and cooks a little faster.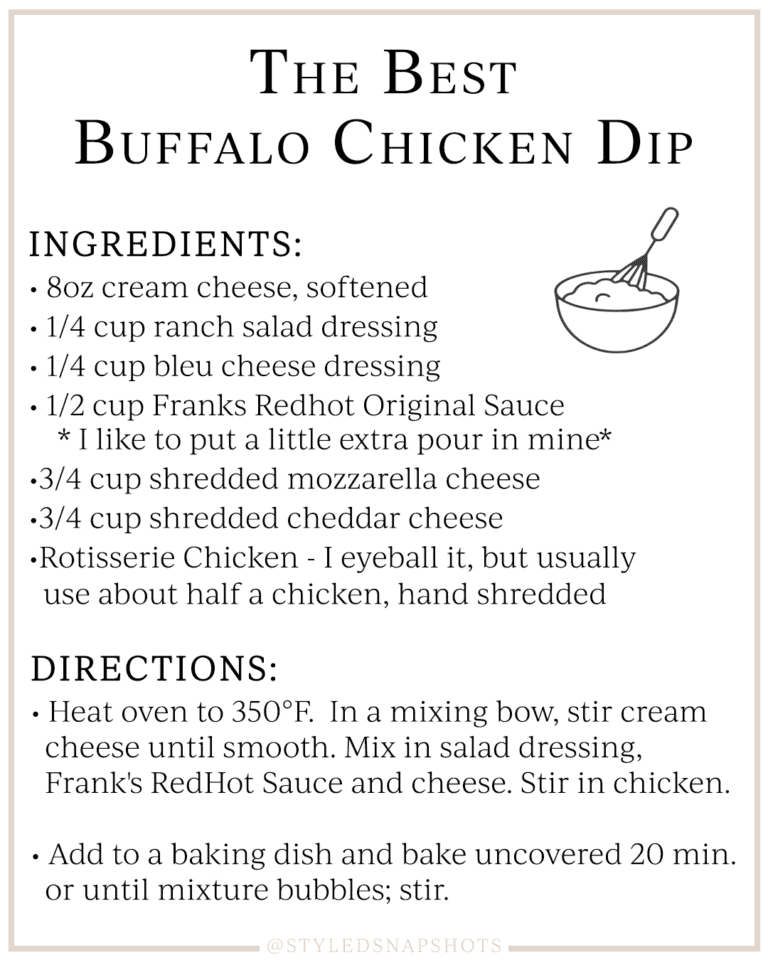 The post The Best Buffalo Chicken Dip appeared first on Styled Snapshots.